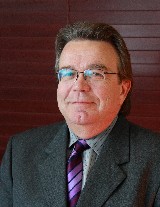 As a financial and insurance professional, Esa Katajamaki is dedicated to helping individuals and businesses attain financial confidence now and in the future. To stay on top of his field(s) and develop his professional skills and knowledge, he regularly attends industry training and certification programs. He has a Bachelor of Arts degree from Wayne State University. Esa's education, experience and professional affiliations have fostered his practical approach to offering financial services, insurance products and financial guidance to his clients. Maintaining a strong sense of community and a solid professional foundation are very important to Esa. Esa teaches community education classes concerning health care for seniors and planning for long term care needs. He also facilatates interactive seminars on health care. Esa enjoys music, golf, travel, basketball and time spent with family and friends, most especially with his wife, Jeri.
* Esa Katajamaki is not registered with Royal Alliance Associates, Inc.
* Fixed insurance products not sold through Royal Alliance Asasociates, Inc..
Mobile Phone
612-840-0785